The board games area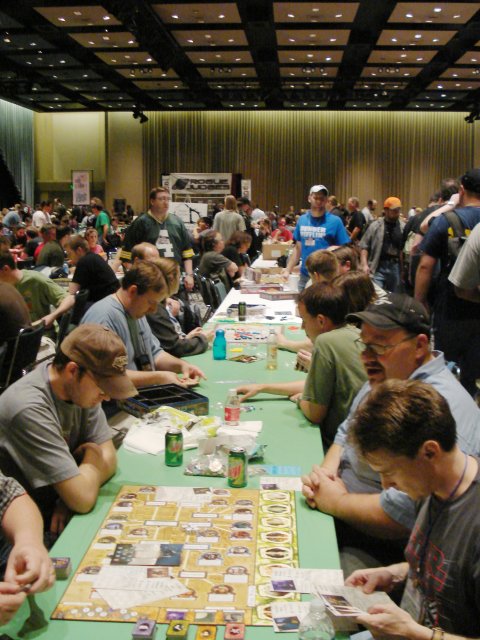 The board gaming area. In the foreground is a game of Arkham Horror.
Taken August 18, 2007 around 9:00pm.
A high resolution version is also available. Please link to this page, not the high resolution version.
Copyright 2007 Alan De Smet. This photograph work, entitled "The board games area" or "board-gaming-2," is licensed under a Creative Commons Attribution 3.0 United States License. Credit must note that the image is copyright 2007 Alan De Smet and must provide a link to this web page.