A small horse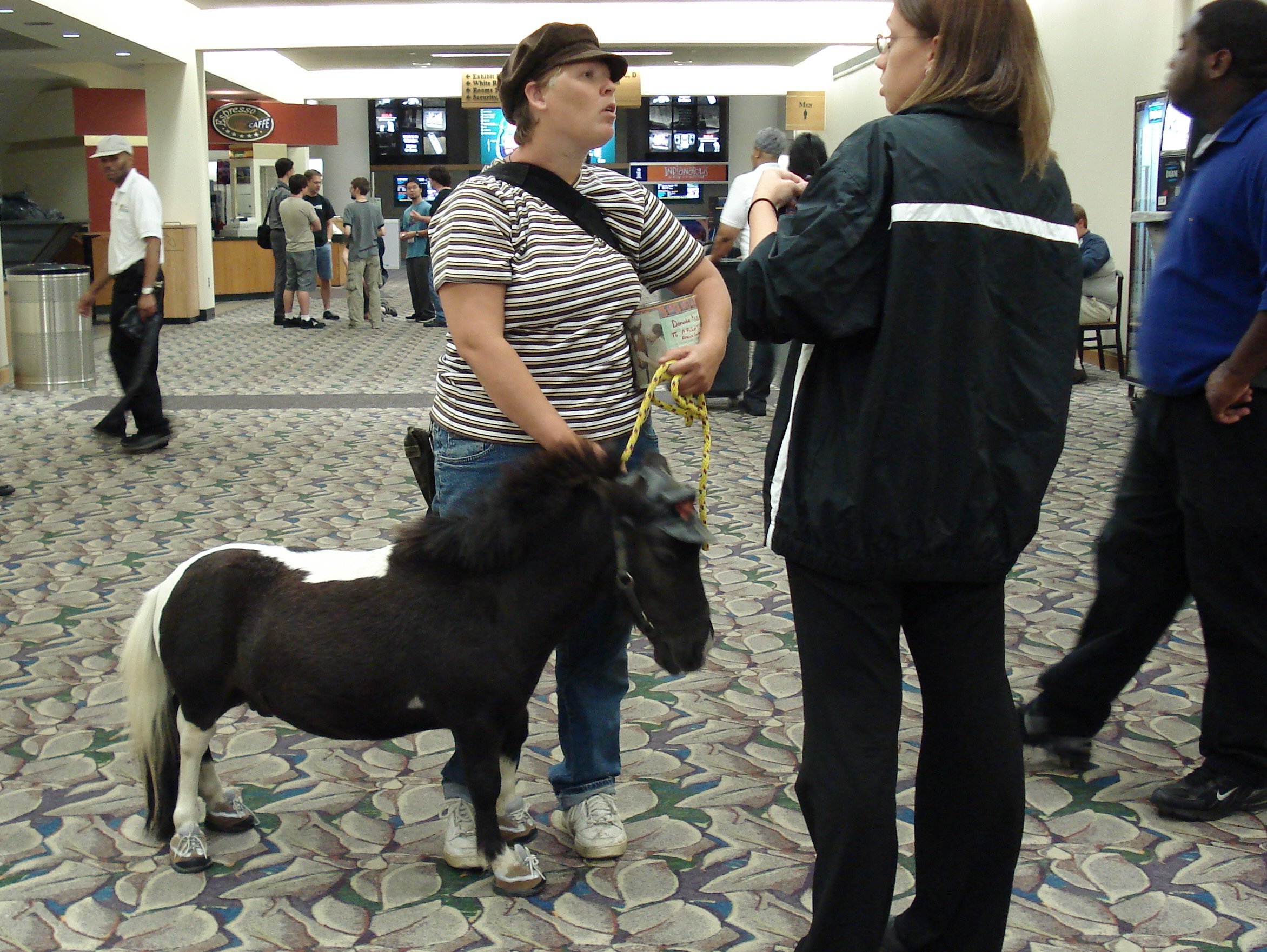 A small horse or pony wandering the convention center. The keeper was soliciting donations for an animal rescue fund.
Taken August 17, 2007 in the hallway of the convention center.
A low resolution version is also available. Please link to the low resolution version, not this one.
Copyright 2007 Alan De Smet. This photograph work, entitled "A small horse" or "little-horse," is licensed under a Creative Commons Attribution 3.0 United States License. Credit must note that the image is copyright 2007 Alan De Smet and must provide a link to the low resolution web page.